Important: Updates to SAC Logo and Marks
Dear Valued Clients,
As advised by SAC, there will be changes to the SAC logo and accreditation marks. The purpose of the amendments is to build on the strong SAC identity, as well as draw stronger linkage to Enterprise Singapore.
In view of the following changes from SAC, please note that:
We will be in touch with all certified clients under the SAC scheme to provide the respective new GIC-SAC certification marks and instructions on how to update the marks.
Upon receiving your GIC-SAC certification marks, you need to update your internal references/collaterals with the new marks latest by 30 June 2019.
During the transition period, the previous GIC-SAC certification marks will still be recognized.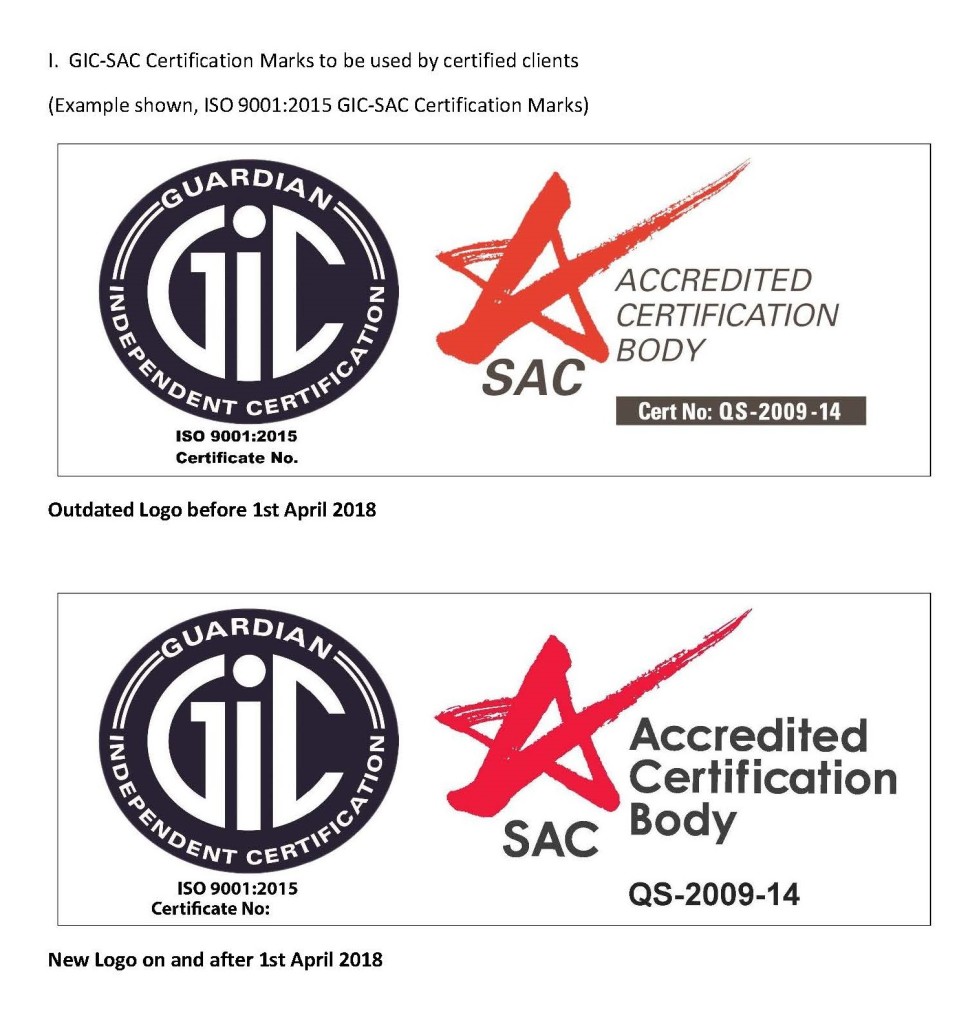 Should you need any other information or clarification, please do not hesitate to contact us at 67423075 or enquiries.sg@gicgrp.com